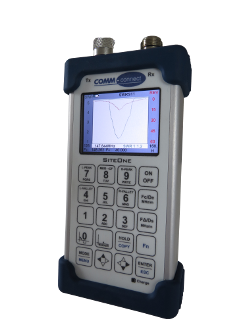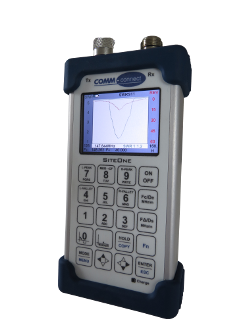 The COMM-connect SiteOne Cable & Antenna Analyzer is a truly handheld analyzer covering all major communication bands from 50 kHz to 4400 MHz.
It has a large number of measurement screens available, in order to accommodate all the different parameters in an antenna installation.
Measurement screens can show 2 simultaneous graphs, from 2 different parameters in order to bring further clarity to your measurements.
The built-in storage is accessible through the USB connector, and will show up on your PC as a temporary drive. The size of the internal storage is large enough to hold years of measurement data.
For documentation reference the instrument has a built-in real time clock.
Simple multilayer menus are employed to setup and control the operation of the instrument.
In order to ensure uninterrupted daily work, the instrument is equipped with LiIon cells capable of more than 4 hours of continuous work.
Accessory kit with soft carrying bag, Peli case, car charger and coax adapters for standard types are
available
DATABLAD
https://comm-connect.com/datasheets/Sp3028_r1.pdf